Latest Log
Related Links
2006-09-09
Sun
Active areas 907 and 909 were both still visible with two small, faint spots each.
Active area 908 (the return of active area 904) was also still visible and appeared to look much the same as yesterday with a large umbra and a smaller umbra both sharing a common penumbra.
Circumzenithal Arc and Sundogs
While sat in the garden and admiring some cirrus cloud that was going over I noticed that a circumzenithal arc and a pair of sundogs had formed. I grabbed my small digital camera and took some images.
The circumzenithal arc: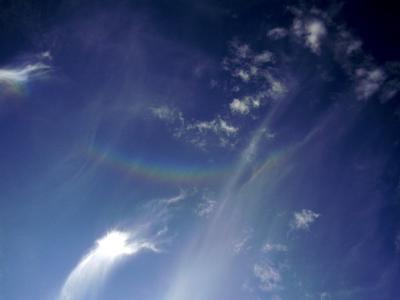 The circumzenithal arc, close up, and heavily processed in an attempt to bring the colours out more: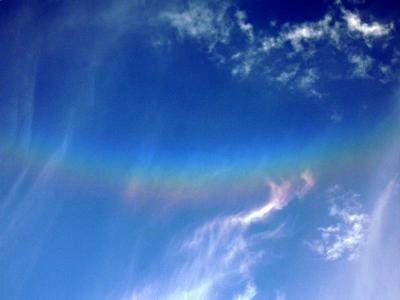 The sundog to the left of the Sun: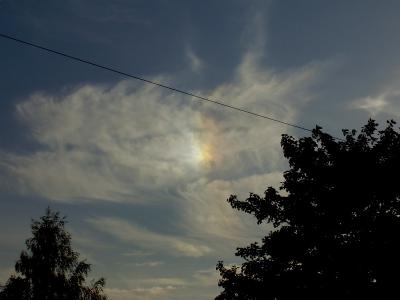 The sundog to the right of the Sun: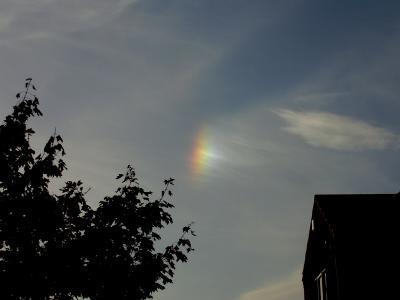 I watched the display for almost half an hour, it was constantly changing as the cloud moved on.