Latest Log
Related Links
2005-09-12
Sunspot 798
Sunspot 798 looked much bigger and more spread out than my last look at it. The main change in its appearance is no doubt down to the fact that it's now more face-on than it was when I last observed it.
Made the following sketch: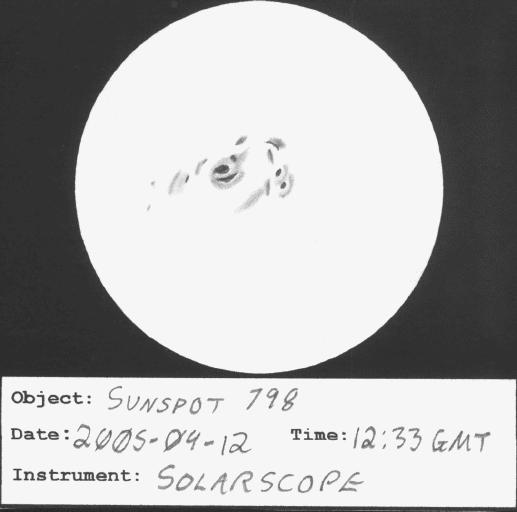 I also took the following image on the camera in my mobile phone to give an impression as to what my view looked like: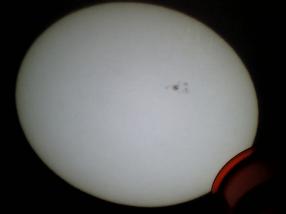 Also noticed that Sunspot 809 was no longer visible.